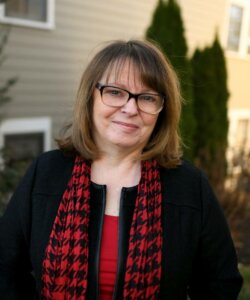 Jeannie Rudman
Executive Director
Jeannie Rudman
Executive Director
Jeannie brings a wealth of knowledge, compassion and humor to her role. She competently leads our corporate office team in day-to-day operations, maintaining regulatory compliance, quality improvement and member satisfaction. Jeannie supervises all departments to assure all operations keep the high level of customer service and care that Extended Family has accomplished over the years.
Jeannie's favorite things include her time playing and snuggling with Jasper, her Boston Terrier! Her 2 sons, granddaughters and granddogs/cats live out of state, so she spends lots of time on FaceBook, chat and FaceTime! She and her best friend/husband love to cook together in her "spare time" and has been known as the backgammon champion of all time!!
Jeannie received an Associate of Science degree in Medical Office Administration.