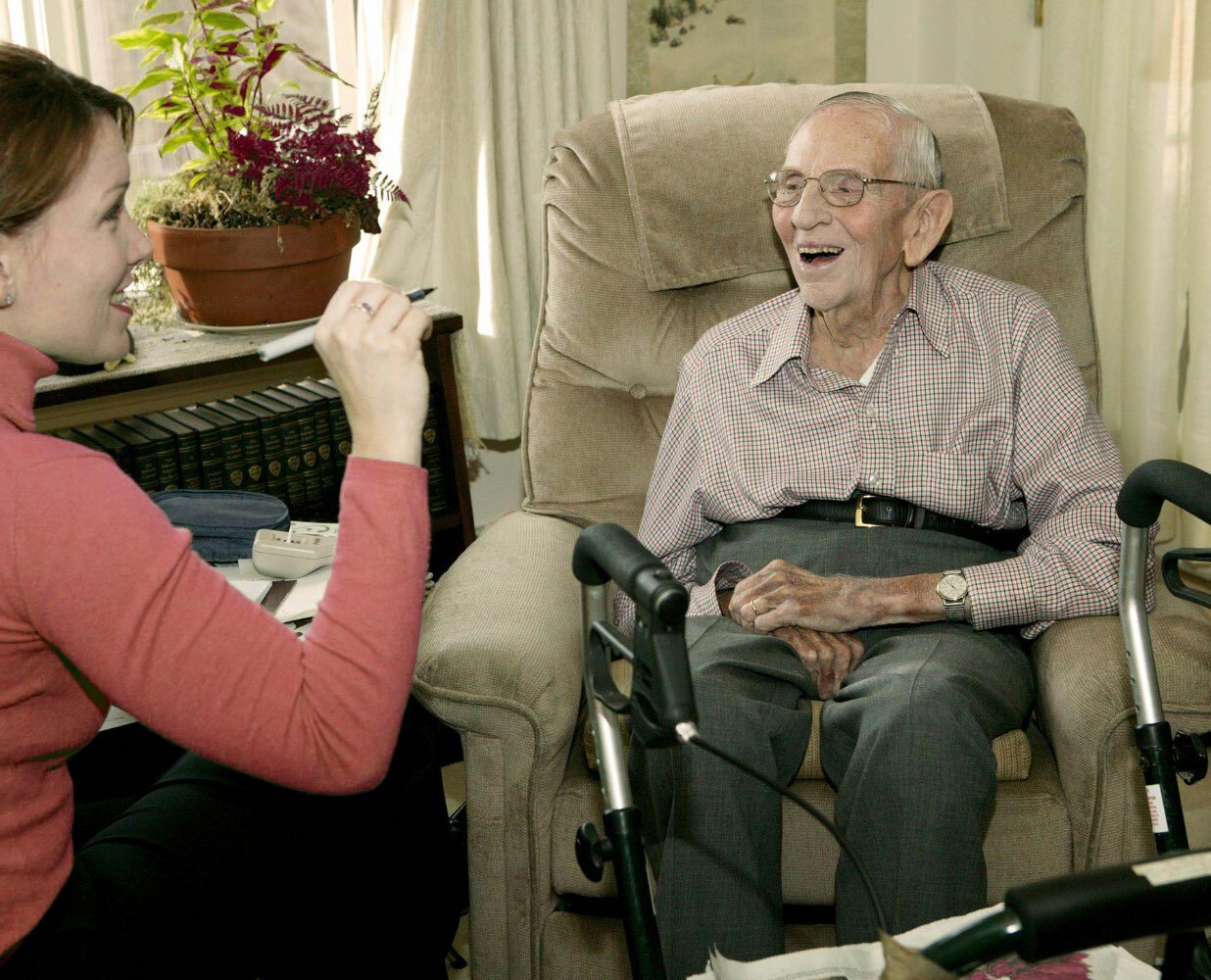 Serving Seacoast seniors
Alzheimer's, Dementia, & Post-Stroke Care
Seniors with memory loss and motor function conditions require a high degree of care and supervision to keep them safe and comfortable.
Fortunately, the Care Team at Extended Family has decades of experience providing gentle, compassionate in-home care to seniors with Alzheimer's, Dementia, Parkinson's, ALS, and those requiring care after a stroke.
What is in-home dementia care?
The importance of home is never more obvious than in seniors suffering from memory loss conditions. The sudden change of environment can be distressing and make a tough situation even harder. At Extended Family, we know the best place for a loved one with a memory loss condition is at home. Our experienced Caregivers provide the delicate, specialized care needed to help your loved one remain comfortable and calm in the environment they're most at peace in.
Help with bathing, dressing, toileting and grooming
Structured routines and brain fitness
Medication management & support
Dietary monitoring & meal preparation

Exercise assistance

Supervision and companionship
Testimonials
Extended Family is an integral part of how I deal with my elderly mother with Alzheimer's disease and my two disabled siblings, from whom I live a three hours' drive. Extended Family staff has consistently provided a wide range of services with compassion and professionalism. They know and understand the personalities and complexities of my family situation. I cannot imagine shouldering these responsibilities without them. Extended Family enhances the quality of life not only for those with whom they work with directly, but for their family and friends.
We're here to help 24/7. Request care now.
Fill out this form and a Extended Family team member will follow-up for a no-obligation care consultation to answer your questions and provide additional information.
Give us a Call
(603) 343-4434