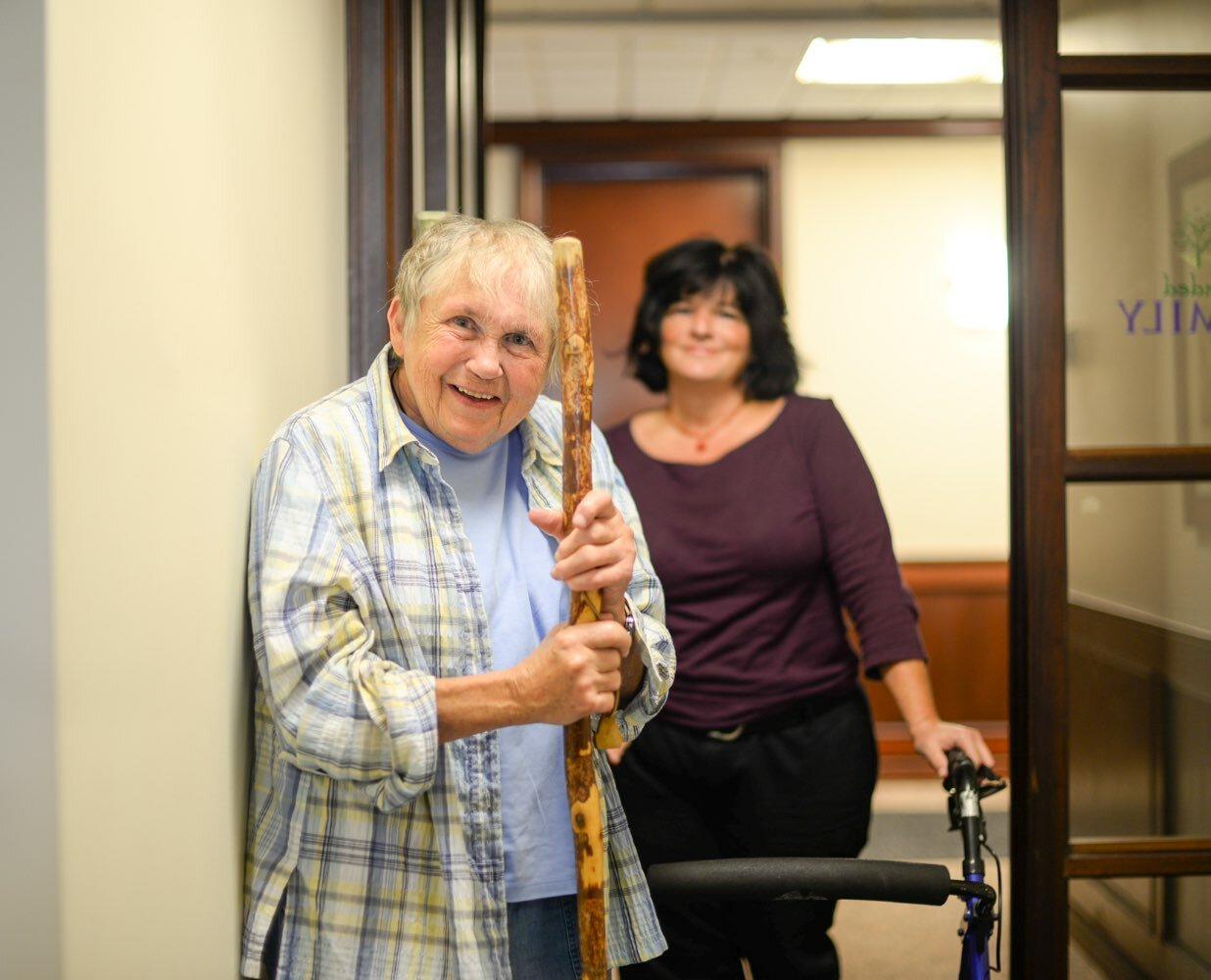 For the Greater seacoast area
24-Hour Home Care for Peace of Mind
Private 24-hour home care is a good option if you or your loved one needs assistance day and night. With 24-hour care, an Extended Family Certified Home Health Aide or Licensed Nursing Assistant is always awake and ready to assist. They follow a daily care plan to ensure consistency. Plus, Extended Family can get a 24-hour home care Caregiver to you right away.
If it's becoming harder for you or your loved one to live a fully independent life, Extended Family gives you options to stay happy, safe, and engaged in life — at home with the help of an Extended Family Caregiver.
With 24-hour in home care, your Caregiver provides:
Personal Assistance – showering, getting dressed, personal grooming and incontinence care
Housekeeping and Laundry
Meal Preparation and Grocery Shopping
Medication Reminders
Basic First Aid
Companionship to prevent social isolation
---
when to choose 24-hour home care
24-hour home care is ideal for seniors who:
Are at risk for waking or wandering at night
Need constant monitoring
Need assistance going to the restroom at night
Have chronic illness or advanced Alzheimer's, dementia, Parkinson's
Get help today
Ready for 24-hour home care?
You may need 24-hour home care for only a few days, such as following a hospital stay or discharge from a rehabilitation center. Or you may want 24-hour in home care for the long term; this option is popular with out-of-town families who want peace of mind. Regardless of your needs, Extended Family offers flexible options for 24-hour home care.
Our 24/7 caregivers provide:
Constant monitoring
Assistance going to the restroom at night
Fall prevention care
Care for those with chronic illness, or advanced Alzheimer's, dementia, ALS and Parkinson's
Personal Assistance
Light housekeeping and laundry

Testimonials
My mother has been under the care of Extended Family for nearly a year now, and I am still impressed on a daily basis with the level of attention she receives from her Caregivers. They are loving, kind, and patient beyond my comprehension. There's a peace of mind I carry with me knowing that my mom is comfortable, safe and in the loving care of very capable people"
We're here to help 24/7.
Request care now.
Fill out this form and an Extended Family team member will follow-up for a no-obligation care consultation to answer your questions and provide additional information.
Give us a Call
(603) 343-4434